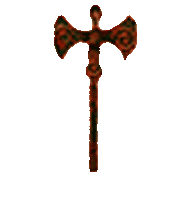 labrys, études féministes/ estudos feministas
janvier / juin 2009 -janeiro/juin 2009
ON WOMEN'S LABOR:
HE ZHEN, ANARCHO-FEMINISM AND
TWENTIETH-CENTURY CHINA IN THE WORLD
Rebecca E. Karl
To liberate women is not to manufacture washing machines. (Mao Zedong, 1968)[1]
Abstract
This paper takes up the early twentieth century Chinese anarcho-feminist He Zhen's theories of labor and feminism. It argues that He Zhen contrasted the final disappearance of the possibility for a materialist ontology of female labor as free and autonomous to the imperialist and global trend towards the thorough commodification of female labor. He Zhen's position was that the joining of global trends to already-extant domestic sources of female bodily subjugation were solidifying the enslavement of women to the rich, powerful, and the male, thereby almost erasing the possibility of an alternative solution to the feminist question of labor.
Mao Zedong's above-cited statement in 1968 about women's liberation and washing machines served for many years in China and the world as one measure of the successes and the failures of the twentieth-century socialist project. In Mao's view, women's liberation was an inextricable part of socialism's goals, for the project of liberation – women's and otherwise -- was to create the social conditions necessary for human emancipation from historical (that is, class and gender) constraints. While Mao's thought has little to do formally with early twentieth-century anarcho-feminist He Zhen's thought and agenda (and while the actual socialist project undertaken in China clearly fell far short of its ambitions), nevertheless, with regard to the indivisibility of the social emancipatory project, Mao Zedong and He Zhen shared a similar premise: the sources and historical instantiations of oppression are so multiple and entangled, that any project aimed at fundamental transformation necessarily requires the dismantling of entire systems of domination, locally and globally. Manufacturing washing machines – or, in the most prosaic sense, lessening the burden of women's domestic labor – hardly suffices to address this total revolutionary historical project.
In this brief essay, I highlight He Zhen's systemic thinking about the historical instantiations of female oppression, with reference to her interpretation of the social totality of the early twentieth-century world and China. Unlike other Chinese feminists of her time – all pioneers of a critique of extant Chinese social organization -- He Zhen alone completely melded an analysis of gendered power relations with an analysis of the systems of state and social authority. In other words, rather than take a piecemeal reformist approach or an exceptionalist approach based on China's cultural Confucian particularities (those approaches more common to her time and place, and in fact more common to our time as well), He Zhen's critical targets were the continuously produced and reproduced intertwined systems of scholarly knowledge, female bodily subjugation, and state-legal practice that not only had resulted in the subjection of Chinese women in the past, but that would continue to provide the basis for women's subjection in the "civilized" present and future. Indeed, rather than look to Euro-America or Japan as models of the future for China to follow, as many feminists and other critical intellectuals of the time did, for He Zhen, Euro-America and Japan merely represented more advanced ways in which newly- emerged and now-globalizing forms of oppression – industrial waged labor, democratic polities, enlightenment knowledge -- could attach themselves to native forms of subjection, to reconfigure and deepen these extant forms on a larger, more thorough, and more disguised scale. In her critiques, He Zhen proved to be both prophetic and prescient about women's issues, but also, through her insights on labor, about the system of global capital that, then as now, preys upon local forms of oppression, configuring them into practices useful for accumulation and domination on a world scale.
My comments on He Zhen arise from several interests. First, in most scholarship on early twentieth-century Chinese intellectual history, little is written about He Zhen's specific contributions to radical thought in the late-Qing period (loosely 1890s-1911).[2] However, her husband, Liu Shipei -- a famous anarchist-turned-monarchist, as well as a major progenitor of the early "national essence" [guocui] school of thought[3] -- features prominently in any such history. If He Zhen is mentioned at all, usually it is for being Liu's wife. Indeed, a recent anthology of Liu's writings published in China includes essays by He Zhen on the (largely unfounded) assumption that they were really written by Liu not He.[4] Even one of He Zhen's major achievements, the co-editorship of the influential early anarchist-feminist journal Tianyi bao [Heavenly Justice Journal], is often enough attributed solely to her husband or other male collaborators, on the presumption that no woman could have been primary editor at that time (in China or in Japan, where Tianyi bao was based) of a journal not exclusively devoted to "women's issues."[5]As for histories of modern Chinese feminism, He Zhen's anarchism puts her outside the main currents of the institutional and journalistic endeavors of educated women activists of the turn of the twentieth century. It seems she is too anarchist to be considered a feminist, or if she is included in such histories, her anarchism is barely mentioned. Only in histories of anarchism per se does He Zhen figure in what is construed as the pre-history to Chinese anarchism's later flourishing in the 1910s and 1920s. But here, any complexity in her anarchist thought is reduced to her forceful advocacy for a "revolution in the women's world" [nujie geming]. As important as that revolution was for He Zhen, and as central as it was to her reading of anarchism, it should not be assumed that just because she was female, therefore she advocated for women. Nor should it be assumed that "the woman's world" was somehow separable for her from the world in general. In any case, appearing briefly in Chinese history as wife to a famous male intellectual, as faux-editor of an important journal, or as a feminist because biologically female, He Zhen disappears altogether in 1919, after her husband's death. What is known, or at least what is whispered, of her is that her mind disintegrated in the wake of Liu's demise and that she entered a Buddhist nunnery. Where and when she died remains a mystery. In light of He Zhen's treatment by historians, my interest, in part, is to rescue He Zhen from obscurity by reintegrating her feminism with the intellectual history of the early twentieth century, by exploring how she understood anarchism through feminism, and vice versa.
Second, and more vitally, this work emerges from an ongoing collaborative project with US-based feminist China scholars Lydia Liu and Dorothy Ko, a project intended to explore what He Zhen's radical feminism might be able to tell us about her time, and, through her critique, about our time as well. To this end, as a pedagogical move, we three embarked on the translation into English of He Zhen's major essays, as well as some other feminist texts of her time with which she was in dialogue. We wish to make these writings available to students and others concerned with historical texts, ideas, and trends in feminist thought and intellectual analysis of the early twentieth century world. In turn, the translation project is part of our commitment to bring He Zhen into conversation with the broader Chinese and non-Chinese, feminist and non-feminist intellectual currents with which she was engaged, to which she was responding, and in which she was consciously intervening with her writing. These include, at the very least, turn-of-the-century anarchism, feminism, liberalism, and socialism as well as sociology, history, journalism, and classical textual studies in China, Japan, Europe and America.
He Zhen's essays are written in semi-classical prose, a language just then being created out of the encounter of a formulaic classicism with an increasingly complex world to provide a more flexible expressive structure while incorporating new loan-words and concepts from foreign languages and socio-political philosophies. She deploys erudite and wide- ranging references to the Chinese classics, Chinese poetry, as well as to recent academic and journalistic works from Euro-America and Japan (which she read in Japanese). The essays thus present many linguistic and interpretive problems specific to her transforming Chinese-language milieu and to her turn- of-the-twentieth-century interpretation of the relation between China's past and its present, specifically of Chinese women to the texts and realities of the past and present. Unraveling these intertwined problems is crucial to an understanding of He Zhen's thought and method. However, my purpose here is not to offer a discussion comprehensible only to China specialists, but rather to introduce this important thinker to a broader audience, so as to raise, through her, questions many feminists involved in China Studies and elsewhere have been engaging for over a century.[6] These include questions revolving around the commodification of women's labor in the context of the social, national, and global accumulations of capital and wealth. Indeed, He Zhen's discussion of labor a century ago can remind us how thoroughly in current academic discourse (at least in the United States and China) and real-world practice the question of labor all but completely has been subsumed into and occluded by a neoliberal ideology dictating the primacy of capital, corporations, and the universalized economistic project of development and self- improvement (Gulli 2005: 5, 10; Yan 2008). After a brief historical contextualization, I focus on an interpretive reading of He Zhen's 1907 two-part essay on women's labor (He Zhen 1907).[7]
Late-Qing Historical Context
The early twentieth century saw the final demise of the last dynasty, the Qing, and the establishment of the Chinese Republic in 1912. It was an extended moment of flux during which the intertwined foundational premises of Chinese society, politics, economics, and culture were crumbling and being rethought by many educated elites (male and female), albeit in the context of a global situation in which any autonomy of rethinking was impossible (Karl 2002a). However the rethinking was ordered -- and all the issues separately and in their relationship to one another were in great contention at the time -- the problem of how to understand China in the modern world was almost universally acknowledged as one of the great problems of the times. For many at the turn of the twentieth century, China's geographically incomplete but politically and economically violent subjugation to foreign powers (Euro-America, and after 1895, Japan) urgently raised the question of how to compete with the increasingly rapacious and demanding imperialist colonizers on the pre-given terrain of militarization, enlightenment thought, and socio-economic industrialization. The pre-given nature of the terms of engagement and competition -- forced upon China through wars, unequal treaties, and imperialist-capitalist aggression from the mid-nineteenth century onwards -- led to a simultaneous acceptance and questioning by Chinese elites of the possible modalities for the various types of accumulations needed to challenge the invading powers. These modalities generally included the technological, capital, institutional requisites, and labor mobilizations for what was called at the time "self- strengthening" [ziqiang], later known as "modernization" [jindai/xiandai hua].
While an adequate discussion of the socio-economic thinking of that time falls outside the scope of this brief essay, suffice it to say that one of the primary schools of thought to emerge to deal with this question was called Fuqiang Xue [The Study of Wealth and Power]. This school in large part derived from the translation and popularization of Herbert Spencer's sociological reworking of Charles Darwin's biological survival of the fittest as then adduced to explain the manifest military and commercial strengths of the Euro-American powers (Pusey 1983; Schwartz 1964). It stressed, beyond all else, the urgent necessity for technological militarization and institutional-bureaucratic rationalization, as well as socio- economic industrialization of coastal China, or those areas closest and most susceptible to Euro-American and Japanese invasions, colonial concessions, and manufacturing strength. The source of labor to fuel this semi-public/semi-private endeavor would be the vast population of China's agricultural interior, whose land, while not expropriated outright, nevertheless was becoming more and more difficult to cultivate so as to produce for the increasing burdens of landlord surplus extraction and imperial taxation.[8] Particularly affected by the combination of land squeeze, rural labor intensification, and the steady collapse of home-based handicrafts in face of hegemonically controlled foreign industrial imports and foreign-owned coastal manufactures were women, whose economic activities had always been – in times and places of plenty as in times and places of scarcity – crucial to household economic viability. No mere "supplement" or "sideline" (as many economists and economic historians continue to call it) to a pre-existing supposedly proper male-dominated economy, female-dominated spinning and weaving activity was a central and necessary element of the functioning of any rural household economy (Gates 1996).
In the late nineteenth and early twentieth centuries, the rural economy as a whole steadily deteriorated as a consequence of ever more rapacious landlords in collusion with newly-rising and newly-rich merchant elites in the coastal urban areas; the consequent accelerated subordination of rural to urban space; the competition in textile production and quality created by highly-capitalized foreign-owned industries and foreign-imported manufactures protected through tariff inequalities; the control of China's tariffs and duties by British colonial power; the impotence of the dynastic state to ameliorate the livelihoods of the vast majority of China's inhabitants; and a host of other factors. Women, whose family livelihoods were being ruined by these combined practices and trends, labored more intensely for lower returns within the family; were increasingly subjected to being sold as brides and/ or concubines and/or servants and/or prostitutes to anyone willing to pay; or, were induced to leave their families, either voluntarily (that is, forced by poverty) or in coerced fashion (sold by their parents or in-laws to garner cash; bought by factory operatives looking for cheap, indebted, and tractable labor; etc.). These women worked long and hard hours in the families of the urban or rural elites, in the factories of the many foreign and few domestic industrialists, and in the streets and byways of the cities, towns, and villages; they were mortgaged to "owners" – whether in the factory and brothel or in the families to men who had bought them as servants, brides or concubines – often for a lifetime.
Yet, for most feminists of the time, these laboring women were largely invisible. Indeed, for the critically-minded educated women of the late-Qing, the problems of their own elite lives took center-stage in their analyses of China's ills and the consequent challenges facing "women". Their concerns, represented then and now as concerns for the newly-emergent analytical totality of women as such [nuzi], tended to concentrate on educational opportunities, marriage freedom, liberation from foot-binding, social equality with men, the obtaining of some measure of independence from crushing family norms that suppressed "female personhood" [renge], and participation in newly-emerging forms of governance (Karl 2002b, 2006). Only He Zhen, among the Chinese feminists of her time, prominently discussed the problem of women's labor by linking labor as bodily subjugation and commodification to the problem of being woman. In this focus, she was quite ahead of her time, for it was not until at least the1920s, with the birth and growth of the Chinese Communist Party (CCP), that such a tight focus on labor – women's and men's labor located in the urban factories – became a central premise of social analysis and a rallying cry for transformative revolutionary action through proletarian class struggle; and by then, the CCP was well on its way towards thoroughly suppressing the anarchists in its midst (Dirlik 1991).
The Ontology of Labor and the Commodification of Female Bodies
In her early 1907 two-part essay, "On the Question of Women's Labor" ["Lun Nüzi Laodong Wenti"], He Zhen is most concerned with the proliferating forms through which women's bodies were being commodified at the beginning of the twentieth century. This concern stems for her from the fact that "labor" is not what historically was called "nügong" (womanly work/woman's work), or, the traditional practice of household production in weaving and spinning (Bray 1997); this, He Zhen construes as labor for and within the family, as an affective not an economic unit. He Zhen's concept of labor [laodong][9] is premised upon the suppression of the tradition of nügong, a non-commodified, "free and autonomous" [ziyou duli de] form of labor, as contrasted to modern labor [laodong], which is "free" only in the sense that it is tied to waged work. By the same token, the modern form of labor – waged labor -- in He Zhen's analysis continues to be tied to the variety of ways in which women's bodies have been subjugated and subjected through historical time. She names these older forms of subjection as enslaved domestic service in the form of bond-servitude [nupi], concubinage, and prostitution.
From the very beginning of her essay, He Zhen makes a crucial connection based upon a critical distinction. The connection is between older forms of female bodily subjugation and the newer forms of waged labor, all now classified under the rubric of commodified (enslaved) labor. The distinction she makes is between labor as free, autonomous human activity and practice – or, practical labor as a vital aspect of any vision of individual and communal freedom and sociality -- in contrast to labor in most of its historically and contemporary forms, which is not ontologically free, but rather is commodified and enslaved. The crux of the connection and the difference, in philosophical and historical terms, is the acknowledgement that labor must be understood as a basic human activity, or, what philosopher Bruno Gulli calls an ontology of "organic, creative labor" (Gulli 2005:25). This is not labor as an economic concept and thus does not harbor within it a fundamental antagonism, an instrumentalization, or historical abjection. This concept of labor as a materialist ontology thus proposes labor not as an always-already appropriable power for private gain, but rather as organic to life itself. By contrast, for classical and neo- classical political economy – just as for the late-nineteenth century Chinese Fuqiang Xue [Study of Wealth and Power] based upon those principles -- labor is a purely economic category in analytical separation from the remainder of human life (which eventually comes to be ideologically segmented into work-time, leisure-time, etc. etc.). He Zhen articulates precisely this distinction between labor as an autonomous ontological practice and labor as an enslaved or commodified form, even though she does not designate the latter form as marking an entirely new era.
Overall, the conceptual thrust of her essay is to explore how the commodification of women's bodies over the long course of Chinese (and human) history has effectively crushed the possibility for any re-imagining of the futurity of labor as genuinely free and autonomous. She notes repeatedly, that alongside the ever-proliferating commodified versions of labor has co-existed – at least until quite recently – the autonomous version of labor. Indeed, it is at the cusp of the final suppression of nügong (autonomous labor) with the global advent of textile factories and collectivized wage labor, that He Zhen sees the possibility for an alternative to commodified labor slipping away. Hinging her understanding of labor in history on the figure of the subjected and abjected female body – the very body that makes starkly visible the enslaved form of all commodified labor -- He Zhen proceeds to analyze the ways in which, through time, women's bodies have been subordinated to and appropriated by wealthy men for private gain for almost the entirety of the past. Here, He Zhen's is an historical argument about the continuity of forms of enslavement; it is not an argument based upon a historicist principle. That is, in He Zhen's narrativization there is no inevitable supercession and thus no necessary sublation of nügong [autonomous labor] by laodong [commodified labor] in some predestined march of historical stages of development. In fact, in He Zhen's telling, for centuries, the ontology of women's labor (nügong) had existed co-temporally with the various forms of commodified labor [laodong]. It is, thus, only with what she sees as the imminent disappearance of the enduring possibility of nügong labor that the supremacy of laodong labor appears now to be secured.[10] And this supremacy is being secured through the spread of the new form of enslaved labor called industrial waged work.
As a feminist, then, He Zhen views the history of commodified labor through the lens of the coerced distortion and constant appropriation of the female body for wealth-accumulation. She is clear that understanding the conditions for female commodification cannot be confined to waged labor in the newer workplaces of the textile factories and other emerging sites of public female toil of turn-of-the-twentieth-century Qing China or Meiji Japan. Instead, for her the concept of bodily subjection through commodification has to be expanded outside of what she calls the recent advent of the "class system" [jieji zhidu] to encompass the myriad practices through which women's bodies have been turned into sites of exchange value over the long course of history. This variety of subjected practices originates in and is perpetuated by what He Zhen calls the problem of livelihood (shengji wenti), or, quite simply poverty. That is, in her account, the difficulty in securing livelihood by the families of most women is inextricably linked to the unequal distribution of property between the wealthy and the poor, which she ties to the problem of who labors for whom, or who "legally" appropriates the value of labor from whom.
For He Zhen the anarchist, then, property is the key category of the reproduction of unequal social relations from the past to the present, while the right and ability to appropriate labor – to commodify bodies – is the central modality for the ongoing production and reproduction of the private wealth that forms the basis for unequal social relations. It is the fundamental inequality in property that informs the historical conditions for all forms of commodified labor, even while it is the fundamental mechanism of commodified labor that informs the historical fact that, as she says in the first two sentences of her essay: "From ancient times to the present, China has had an unequal system with regard to women. It is called the slave-girl breeding [system] (ze xu bi shi ye)." He Zhen's argument in a nutshell, then, would go: if private wealth accumulation and the reproduction of unequal property relations rests upon the enslaved bodies of laboring women, then the whole social system that secures such unequal relations is merely a mechanism to facilitate the breeding of female slaves. All women, regardless of social status and wealth, are potential slaves, because all women can become concubines and prostitutes. This is why women's bodies are the key to understanding the issue of labor and property and why women as a total social category only can be understood through a focus on labor as bodily subjugation and property. In this sense, it is evident how He Zhen's essay is suffused with the merging of her feminist concerns with the commodified female body and her anarchist concerns with unequal property distribution and the appropriation of value through labor. She reads the two sides – the feminist and the anarchist – completely through one another, such that there is no separating the one from the other. That is, property and labor become visible through the feminist lens, just as women's subjection becomes visible through the problem of property and labor.
By the same token, while she uses the vocabulary of Marxist-inspired socialism then in wide circulation in Japan (where she was living at the time) – "capitalists" [ziben jia], "class" [jieji], "labor" and "labor power" [laodong; laoli] and so on – in fact she rejects that, historically, the advent of capitalists (as a social category) or of class society (as a social formation) has altered in any crucial manner the age-old realities of the commodification of female bodies in the production and reproduction of unequal social relations. Instead, for her, capitalists are just an extension of the existing social category "wealthy people" [fumin]; class society is just an extension of the historically-continuous and ever-worsening poor-rich differentiation [pin-fu zhi cha]; and waged labor is just an extension of commodified female bodily subjugation in service to others. Thus, unlike Marxists of her time, who took the emergence of waged labor as the key to the production of a new system of unequal social relations through the commodification of labor power and the extraction of surplus value; and unlike liberals of her time, who took the emergence of waged labor (female and male) as the key to individual emancipation, freedom, and self-realization as well as key to the concurrent national pursuit of wealth and power; He Zhen takes waged labor as just one more potent form through which the wealthy enslave the bodies of (poor or potentially all) women. This form intensifies the appropriation of the value of labor under the guise of the new ideological sanction, "The Study of Wealth and Power" [Fuqiang xue]. In her total critique of (Japanese) Marxists and (Chinese, Japanese, and Euro-American) nationalists and liberals, He Zhen was quite unique among feminists and other intellectuals of her time.
As is evident, for He Zhen, commodification is a capacious category. It refers to the ways in which female bodies have been pressed into the service of the wealthy over the long course of history. So, even while she recognizes factory waged labor as a new form of bodily subjugation and ethical/moral subjection, nevertheless she maintains that its essential content or reality remains the same as the traditional forms of bond-servitude, concubinage, and prostitution. This is so precisely because waged labor is also about the enslavement of a female body for someone else's gain, no matter whether that gain is material (riches) or the satisfaction of lust (physical). In a historical sense, then, He Zhen is not making an argument about the birth of a new female or class subjectivity emergent through waged labor; rather, she is marking the continuity between the bodily subjection of the past and the present. Thus, so far as He Zhen is concerned, female subjectivity had to be based on that continuity, rather than on the newly-emergent putative proletarian class basis of factory work.
In a discursive sense, He Zhen is interested in articulating a new correlation between the name [ming] and the reality [shi] of female bodily commodification or enslavement. As contemporary critic Rey Chow has amply demonstrated, a deep concern with the relation between naming and reality has infused feminist politics in China (as elsewhere) for a century at least (Chow 1993). In China, in addition to a linguistic/discursive confusion over the advent of new vocabularies and practices, this modern iteration of the name/reality issue emerges from a long- standing dynastic historical concern with maintaining and rectifying names [zhengming] as a means of enforcing a particular discursive domination and closure on the perception and defining of reality. For He Zhen, then, "naming" refers not only to a modern-conceptual language problem -- that is, how to call new phenomena when no language or concept exists for such a thing; it is also not only a hegemonic discursive problem -- or a problem of how to impose a closed interpretation on reality. It is more importantly a problem of discursive speech in Gayatri Spivak's sense; that is, discursive speech as a way to create an agentive voice that intervenes in reality while also becoming intelligible to itself individually, collectively, and to others (Spivak 1999). For He Zhen, seizing the power of discursive speech through naming is absolutely vital to defining the reality of her contemporary moment; to rendering visible the fact of enslavement to women themselves; and to capturing the possibility of imagining social life differently. In this sense, waged labor makes clear the mutations in the form of female enslavement in the modern period, yet it is merely a new name for the same old reality of female bodily subjection.
Genuinely new in He Zhen's eyes about the modern wage system is not the wage form but rather the global spread and extension of this form of commodification of female bodies. Indeed, absent the existence of systems of bond-servitude and concubinage in many other countries (Euro- America and Japan are the ones she cites), what He Zhen sees at the turn of the twentieth century is the global universalization and standardization of female bodily commodification through waged labor. In this universalization and standardization, older (particular and Chinese) forms of enslavement (bond-servitude, concubines) are rendered equivalent and thus comparable to the contemporary (global universal) form of wage labor, insofar as all these forms take the female body as the primary site of exchange for the private appropriation of value. Here, then, He Zhen not only outright condemns the modern system of waged labor, but she also condemns it through its equivalence to and continuation of the older forms of labor. As He Zhen says numerous times in the essay, modern wage labor is no better than and differs little from all other forms of slavery. In setting up this kind of equivalence and comparability, on the one hand, He Zhen places China in a completely co-eval temporality and spatiality with universal global trends; indeed, as an anarchist or a feminist, her critical sights are never on China exclusively, but rather on systems of exploitation that transcend national and cultural borders. However, on the other hand, He Zhen also recognizes that China's particular historical forms of female enslavement can and will be monopolized and mobilized by the newer forms of waged labor to further subjugate Chinese women in an unequal global structure of profits, accumulation, and production of wealth. He Zhen makes this absolutely clear towards the end of her essay when she emphasizes:
...before the modern period, for those who were concubines and prostitutes it was their bodies but not their labor power that was swallowed up; for bond-servants, it was their labor power and not their bodies that was swallowed. But in today's system, the bitterness of having both labor power and the body swallowed up is concentrated on the bodies of women of the poor. (Emphasis in original; He Zhen, 1907, Part II:133)
As she sums up this observation: "Isn't it the case that the misery of selling her body is already inscribed in the buying and selling of [a woman's] labor power?" (He Zhen 1907, Part II:133)
For He Zhen, then, it is not the fact of women's labor that is at issue. As she says, "Labor is a natural calling for women" [He Zhen 1907, Part II: 133]. The core of the problem is the subservience of some (poor women) to others (the rich, men and women) and the socio-political and legal right that this subservience confers upon the wealthy to instrumentalize women of the poor for their own purposes, whether material or physical. That this appropriation now – in the early twentieth century – had reached a global scale of accumulation and universalization through the modality of waged labor means, on the one hand, that the solution to the problem of commodification cannot be merely Chinese. That is, it cannot be effected through the abolishing of bond-servitude and concubinage, those quintessentially Chinese cultural expressions of female enslavement. Yet this is what the mainstream feminism of He Zhen's time advocated: that a transvaluation of Chinese cultural values would suffice to bring Chinese women and thus China as a nation out of the dark ages and into the civilized modern world (Jin Yi 1903 [2003]).
Instead, as He Zhen forcefully argued, since native forms of enslavement had now been conjoined to, transformed and reinforced by the newer forms of wage labor, and since those newer forms now had spread the world over (even to the Turkish harems, she notes), the solution to commodified labor, which is tantamount to enslavement, had to be found in abolishing what she called the worldwide system of mutual dependence, or, that system through which the poor were rendered dependent on the rich for food and survival while the wealthy cultivated a dependence on the poor for service. Indeed, replacing mutual dependence and the attendant Darwinian notion of the survival of the fittest with the concept of mutual aid was one route some Chinese anarchists at the turn of the century proposed out of the condition of unequal social relations. But this was not He Zhen's solution.[11] Rather, for He Zhen, the route out of mutual dependence lay in the global implementation of "a system of communalized property" [gongchan zhi zhidu], whereby "some people's independence would no longer be dependent on other people's [dependence]…"(He Zhen 1907, Part II: 133). This would ensure that, while everyone would labor, it would be "equal" thus ontologically free and autonomous, rather than commodified and enslaved labor.
Conclusion
He Zhen presciently points to a problem with which many contemporary feminists and labor activists are familiar today: that is, the reliance for accumulation of domestic and global capital on the subjugated bodies of women. As many have noted, the textile and electronics factories of the Southern Chinese boomtown, Shenzhen, for the past two decades have been completely dependent upon the sacrifice of young female bodies in factory production processes (Pun Ngai 2005), even while the reproduction of female industrial labor has never been borne by those factories at all (C.K. Lee 2007). As is also well known, these factories and the state- supported system of the reproduction of labor have been some of the most important contemporary engines for capital accumulation on a domestic Chinese and global scale for the past twenty years. Laboring and commodified female bodies are the raw materials used for this purely primitive capital accumulation. Perhaps, He Zhen's solution to the problem of commodified female labor – communalized property -- is not necessarily of particular relevance today (although, why not?). Nevertheless, her articulation of the historical conjuncture when that problem became particularly and acutely visible in China and globally – the early twentieth century, with the worldwide spread of waged labor and its reconfiguration of native forms of female oppression – alerts us to the fact that, we continue to inhabit, albeit differentially, a world made at that time. Despite and because of all the global upheavals and revolutions that have animated the ensuing century, the intertwined problems of commodified labor and female bodily subjection have still never been adequately addressed, no less solved. The exponential increase in the manufacture of washing machines notwithstanding, the problem of commodified labor and female bodily subjection remain as causes around which feminists of the world can unite.
Biography
Rebecca E. Karl teaches modern Chinese history at New York University. She is the author of Staging the World: Chinese Nationalism at the Turn of the Twentieth Century (2002) and of the forthcoming Mao Zedong and China in the Twentieth Century World (2010). Her newest book, The Magic of Concepts: The Economic and Philosophy in 1930s China is just completed, and she is working with two collaborators on the project, Translated Feminisms: He Zhen and her Textual Worlds, from which this essay is extracted.
---