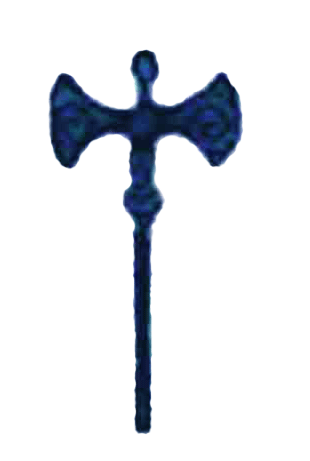 labrys, études féministes/ estudos feministas
julho/dezembro 2015 - juillet/décembre 2015
Gender as method: Early Indian cinema and a (few) marginal actor[s]
Madhuja Mukherjee
Abstract:
This paper draws attention to the subject of women's active participation in cinema cultures, especially in mainstream Indian filmmaking. Scholarly work, like that of Christine Gledhill's (2012), allow us to address the gender question, which one argues 'opens up the social history of cinema as it circulates through women's networks, both public and memory construction.'[i]The paper grows from a research conducted on the early industrial conditions; and thereby, analyzes rare and unconventional sources and evidences – especially letters by an actor from the 1930s -, in an attempt to forge new methods, and highlight the import of gender in film production. To borrow from Susie Tharu and K.Lalita's (1992) landmark work, the purpose of this paper is to create a space for 'conceptual and critical' interventions [ii] Therefore, the aim here is not examine either film texts, or focus simply on the specific topics tackled by the writings, but the purpose is to locate such material in the vortex social history and consider in what way it helps us understand the gaps within historical accounts. Therefore, by presenting the overall picture and contexts of the film industry during 1930s, this paper especially discusses the case of a minor star, Miss Ratan Bai, whose letters addressed to one of the most influential studios became a point of intense contestation. In connection to this, the paper also draws from other accounts, especially interviews of Miss Rainey Smith aka Sita Devi. Ratan Bai's letters (and other material), one argues, stresses upon the complex relationship between cinema, culture, industry, labour, gender and desire.
Key-words: gender, cinema, memory, construction.
Research on women's participation in cinematic history has grown dynamically over the past decade. Researchers are especially considering the historiographical questions, and the dent produced by women actors and workers.[iii] Within the scope of film studies and feminist interventions, Ann Kaplan's edited volume, Molly Haskell's and Mary Ann Doane's writings, Jennifer M. Bean and Diane Negra's anthology, (along with Judith Butler's challenging theorizations and Laura Mulvey's outstanding essay) remain significant milestones.
Moreover, Jackie Stacey's research on female spectators and paradoxes of consumption, as well as Lant and Periz's more recent empirical research bring up the subject of reception of popular films by women. In the mammoth volume, Red Velvet Seat, Lant and Periz have brought together a range of writings to comment on the enormously knotty ways in which women receive cinema.
In addition, sections like 'Why We Go to the Movies' and ' Cinema as Job' are important within the framework of this paper. Besides, Vicki Callahan's recent volume interrogates feminist film history, in an attempt to produce a feminist film historiography, which is grounded on empirical considerations. Her section on 'Excavating Early Cinema' becomes crucial in this context. [iv] The project, in a similar vein, is not to emphasize upon the details of the life, and works of female actors, but to use such material to locate the fissures within our own disciplines (both within film studies as well as within feminist historiography, which, one may suggest, is yet to explore the dense field of women and leisure).
By and large, in popular journalist writings female actors have been presented as enigmatic images. For instance, a fan-poem penned by some Ramesh Chandra Das (Master of Arts) on 'On the Coloured Lips' or Lipstick, published in a Bengali journal Chitrapanji (July,1937,9: 460-361) is a curious case in point. Das writes the following about the stars, and the mystery shrouding their persona* :
In the garden of flutes /Dreams float/ Towards the young
mind/ That note approaches/ The sun rises /On the coloured
lips/ On the cheeks/ On her dimples /Vermillion blossoms/ On
the coloured lips/ On the coloured lips!
On the edge of the lips /A tint of emotion /Touched by a kiss
/Spring awakens/ On the moon /Under the moonlight /In her
large eyes / Stars glitter /Through the night of roses/ On a
golden palate /A touch of kiss/ Lightly on the lips/ And
recklessly / On the coloured lips/ On the coloured lips!
... .
As opposed to such eulogy, and many more, the paper hopes to recognize her industrial function, and the ruptures she may produce. For instance, letters written by Ratan Bai (actor), towards one of the most influential production houses of the 1930s, namely New Theatres Ltd., Kolkata, India, underline critical subjects of gender and work with cinema. Ratan Bai's letters, enquiring about her part, or absence of in the film Karwan- E-Hayat (Dir. Premankur Atorthy, 1935), present the experiences of the female actors, and the complexities of a patriarchal industrial structure.
Hence, while the illusive face of the female star was/is a regular feature of popular magazines, one of the most common topics was the 'conduct' of the female actors, such issues, one emphasizes, are associated with larger questions of body, representation, gender and sexuality.
The curious case of (disremembered) Ratan Bai
...
Ratan Bai, a little known/forgotten actor from the 1930s, played the female lead in films like Yahoodi Ki Ladki (Dir. Aga Hashar, 1933) and Karwan-E-Hayat. Furthermore, while after 1935 K L Saigal, her co-actor in the films, emerged as one of the biggest stars of the decade, Ratan Bai disappeared into anonymity. The query 'whatever happened to Ratan Bai after 1935' remains unanswered.
And yet, Veteran film historian Virchand Dharamsey (2010, 35) writes that,[v] New Theatres productions Josh-e-Mohabbat (1932) and Zinda Lash (1932,) [sic] Aga Hashar's Yahoodi Ki Ladki (1933) and Karwan-e-Hyat (1935) directed by Premankur Atorthy were all Oriental films. Nanubhai Vakil made Yahoodi Ki Beti (Desai films, 1956) that brought back the memories of Yahoodi Ki Ladki. S.D. Narang also remade it in 1957 as did Bimal Roy under the title Yahoodi in 1958.
Therefore, if three different directors were reworkingYahoodi Ki Ladki, in three consecutive years, the plot must have had certain currency in the history of popular cinemas. Moreover, Dharamsey's narration inform us that the lead actors of the film, including K L Siagal and Ratan Bai, were significant in many ways. Thus, at the time Ratan Bai got involved in a conflict with New Theatres Ltd., regarding her role in Karwan-e-Hyat or her part being edited out, the tussle throws light on the studio systems and its preconceptions.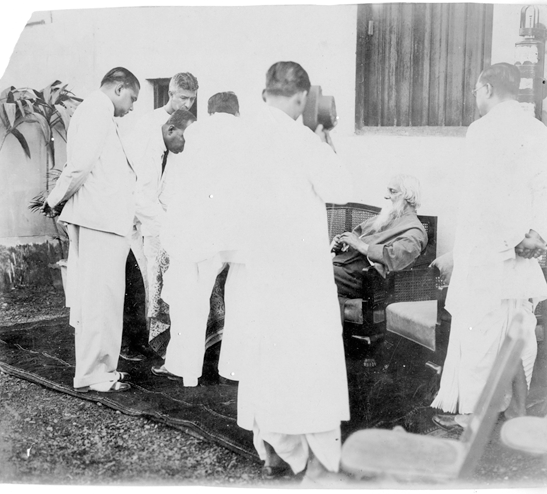 Well-known filmmaker (and cinematographer) Nitin Bose shooting noble laureate
Rabindranath Tagore during the filming of Natir Puja (1932).
New Theatres: Emblem of Middle Class Cinema
New Theatres Ltd., (/NT) was established in 1931 by Birendra Nath Sircar, and in time became one of the most powerful production houses of the period.[vi] Making films in both Bengali and Hindi (and in other languages), NT's industrial power grew out of its well-structured production-distribution-exhibition system, as well as through the kinds of narrative films they produced and publicized.
NT quickly became an emblematic studio, which predominantly produced films for the Bhadralok, or the English educated Bengali (Hindu) middle-classes. More important, through NT the idea of Bhadralok-cinema was institutionalized. [vii] Eminent directors, musicians, technicians, authors, and theatre personalities and others joined the house. Furthermore, Sircar's social standing (as England returned civil engineer, and son of the Advocate General of Bengal), as well as the status of some of the glorified directors, crafted an exclusive position for NT.
In addition, Bengali noble laureate Rabindranath Tagore's only cinematic venture, Natir Puja (1932), took place under New Theatres' patronage, just as popular author Sarat Chandra Chattophadhyay sold the rights of most of his novels to the company. Few of the most successful NT films were Chandidas (Bengali, 1932), Puran Bhakt (Hindi, 1933), Meerabai/Rajrani Meera (Bengali/Hindi, 1933), Devdas (Bengali/Hindi, 1935), President (Hindi, 1936), Mukti (Bengali/Hindi, 1937), Vidyapati (Bengali/Hindi, 1938), Dharti Mata (Hindi, 1938), Street Singer (Hindi, 1938), Wapas (Hindi, 1943), Udayer Pathey (Bengali 1944).
NT's widely held style, involving middle-class settings, characterization, verbosity, uses of Rabindra-Sangeet (songs of Rabindranath Tagore), adaptations of well-known literary texts etc., became one of the ways in which it established itself as the 'cathedral of culture'. Moreover, in the publicity flyers NT often quoted from European authors like Goethe and Voltaire. Nevertheless, while New Theatres intended to produce a particular kind of cinema, a thorough study of its films, review of the films, letters to the editor, photographs and other publicity materials indicate that NT, in fact, produced a range of films, which belonged to disparate popular genres.[viii]
While a close reading of its heterogeneity is outside the purview of this paper, it is imperative to note that the Bhadralok project was after all unfinished, and raptured. New Theatres' location within film histories is crucial in relation to Ratan Bai contestations. In retrospect it seems that Ratan Bai's story, which has been ignored both by New Theatres as well as by film history brings to light the details of industrial conditions, and indicate the manifold fields actors traversed in order to be a part of the film industry. Additionally, her letters also demonstrate the manner in which actors from different backgrounds and training in performing arts (especially theatre and music) participated in the making of early sound films.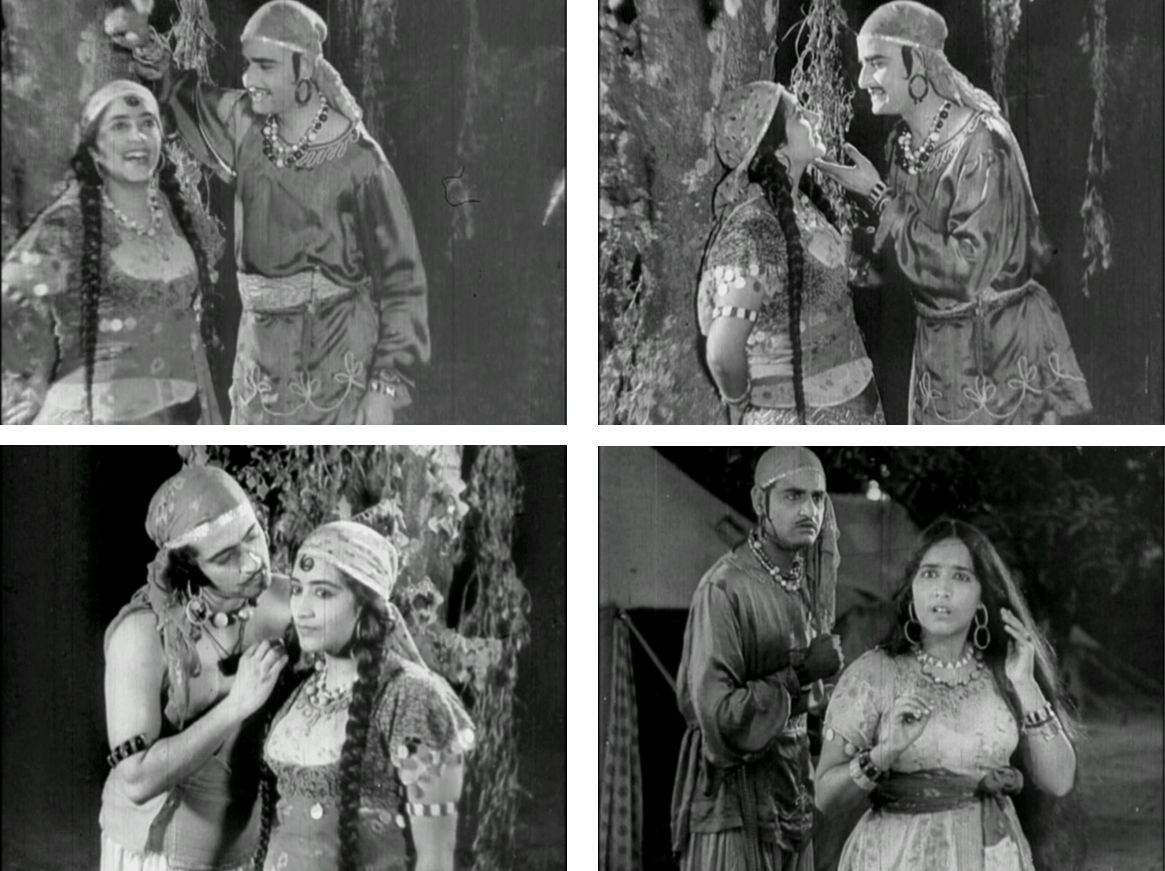 Ratan Bai with Saigal and Pahari Sanyal: Love and deceit in Karwan e Hayat (1934/5)
Ratan Bai vs. New Theatres
Karwan-E-Hayat, the film in concern, is an 'oriental' tale about a vagabond prince who wanders around with the gypsies. Ratan Bai plays Zarina, a gypsy girl, who is in love with the prince. The prince, performed by Saigal, eventually falls in love with a princess, and woes her, and in time abandons his gypsy friends. The flirtatious prince and his final 'betrayal' appear emblematic in the present context, and may be described as an allegory of the 'deception' that Ratan Bai suffered. In fact, Ratan Bai's soulful songs and performance create unique resonances in the film, and make it an important text regarding gender and desire.
With reference to this film, Ratan Bai had written an 'open letter' to the director and the managing director of New Theatres enquiring about the unaccounted editing, and her reduced screen-time. The publicity officer of New Theatres belted out a contemptuous reply, and actor Ratan Bai responded to it through a popular English magazine Picture Play, in February 1934. New Theatres replied to Ratan Bai's discontents through the journal Varieties Weekly; while Ratan Bai retorted instantaneously through a Bengali magazine Deepali. These letters, originally written in English, were re-published in a Bengali periodical Chitrapanji.[ix]
Remains of animus letters [x]
1. A letter from Ratan Bai:
Dear Sir,
New Theatres-New India picture 'Karwan-e Hyat' was released at the Minerva Talkies …. As I appeared in the role of the heroine, I was very much anxious to see the picture. To what extent I was surprised after seeing the above film is beyond description. My four songs and acting in the first portion have been cut off and not only that but another person is appearing in these scenes with the same songs and settings and in the latter half my part has been kept intact. May I enquire of you, sir, why you have done this? …Will you be good enough to enlighten me on the point? Yours faithfully
Ratan Bai
2. New Theatres' responses to Ratan Bai's enquiry:
Dear Sir,
I am instructed by Mr B.N. Sircar to request the courtesy of a little space in your esteemed weekly, in order to reply through you to Miss Ratan Bai, apropos her open letter to our Managing Director, published in some up-country [elite] papers….Where her complaint of the particular picture Karwan-e Hayat is concerned, she and all those who have worked with her should know very well that every producer reserves to himself the right to make any changes he may consider necessary for the improvement of a picture produced under his banner and such change may involve deletion or addition of certain scenes. …. In conclusion, I would remind Miss Ratan Bai that New Theatres and its Managing Director consider with pride the fact so that many of its erstwhile star and directors should have been so eagerly snapped up by other concerns and it seems rather contradictory for Miss Ratan Bai to complain of our Managing Director seeking to ruin her reputation as a star, when it was New Theatres who picked her up as Miss Imambandi of 216, Bow Bazar Street and made of her Miss Ratan Bai of 'All-India' fame. [Italics added]....
Hemanta Kumar Chatterjee, Publicity Officer [New Theatres].
The mention of '216 Bow Bazar Street' is important in this context, since 'Bow Bazar' is a prominent red light area in Kolkata. While on one hand, this reference disturbs New Theatres own haloed standing (which has been repeatedly described as a bastion of the Bhadralok); on the other, and more importantly, such material produce a more complicated history of cinema and culture. It also presents the multiple layers and sub-texts of our social contexts, and inform us that history of cinema cannot be studied as uncomplicated, self-determining and uninterrupted facts.Moreover, while Ratan Bai's outrage was unique, her condition by no means was exclusive.
For instance, Garam Hava (1973), M. S. Sathyu's, post-partition saga regarding Muslim citizens of India, involved an inspiring performance by the very elderly Badar Begum. In connection to this, Sathyu narrated the following story (in 2007) during a personal conversation. The crux of the story is as following. Apparently, Sathyu was searching for a mansion/ location for the film. One night, he visited an old deserted house in Agra, North India. It was seemingly a 'house of public women'. An elderly, withered, woman opened the doors, and insisted that the house was unmanned.
While Sathyu did not like the house, the woman impressed him. He wanted to cast her as the old woman/ mother in Garam Hava. However, Sathyu was unsure if she would or could act. In due course, not only the woman agreed to act in his film; she disclosed that she always wanted to be an actor. Sometime during the twenties, Badar Begum had travelled to Bombay/Mumbai to look for work. In the process she was abused and exploited, and after such violent encounters with cinema she returned to her city and worked as a 'public woman'. Yet, at a very late stage in her life, her dream seemed to knock at her door. Later, Garam Hava received national award, and produced one of the most remarkable narratives that connected political-history and cultures of cinema. Badar Begum's memorable performance and her own life draw attention to very complicated history of the nation, and the state of film industry.
Moreover, her life is an inspiring story that speaks about the doggedness of dreams, and the irony of it. Her life also throws light on the lives of many such actors who struggled, and in time also earned respect through disparate means. In fact, lives of many of the female actors of this period are fraught with such ambiguities; therefore, while some became socially respectable through through marriage, only a few gained a position by becoming stupendous stars and producers. However, a great number were lost in oblivion and sometimes (as biographies state) became beggars.
Let us, therefore, return to the case of Ratan Bai. In response to New Theatres invasive reply Ratan Bai belted out a scathing letter.
3. She wrote the following:
Dear Sir,
The New Theatre Limited's letter of 9th February was read by me with interest. It is quite evident that Mr. Sircar is highly displeased with one or two questions regarding my part in Karwan-E-Hayat. The displeasure can be well judged by the very tone of the letter and various remarks made about me in the same, which has no bearing on the subject matter. My letter was couched in a very simple language, the purpose, of which was to ascertain why my part has been cut in two portions and two characters have been made of my one part. This was a simple question which only requires simple answer….The concluding paragraph is really very interesting. Mr Sircar has laid much stress on the point that I have been picked upon from Bowbazar Street before which I was a nonentity and from Imambandi they have made me Ratan Bai of all India fame. Did I ever approached [sic] the officials of New Theatres Ltd., to give me a job or they approached me to join their company? I hope Mr. Mullick [manager, New Theatres] has not forgotten the day he came with the director to my poor abode and his request to join New Theatre Ltd, as they had failed to secure a heroine for Subeh-Ka-Sitara even in Lucknow or other up-country cities. May I enquire, whether they 'picked up' or not hundreds of/ persons from Sonagachi, Rambagan, Harkata Gully, Bowbazar, etc., [Kolkata, red-light area] and how many of them in Yahoodi-ki-Ladki? It is so easy to get all-India fame without one having any talent? Can any producer make any successful picture without the artistes doing anything in it? …. Yours faithfully (Sd.)
RATAN BAI
In retrospect, it is not surprising that Amar Mullick (the person who apparently requested Ratan Bai to join New Theatres) also stated in Varieties Annual (January 1934: 7) that,
"[w]e cannot expect to produce a heavenly picture like Songs of Songs with artistes recruited from the slums of north west Calcutta. It is a happy sign that the pick of society has come into the producing branch of the industry."
Ratan Bai's letters raise a few pertinent questions regarding film history, material, and method. It also shows in what 'gender' may be used a tool/method. As well, such dispersed letters (and also interviews, articles, biographies and poems by female actors) demonstrate the intricate relationship between social history, cinema, cultural practices, industrial structures, labour, and gender. In my understanding, such material can become pointed and powerful tools, which help us, examine an intermittent history of India. Furthermore, the material brings to light information regarding the studio structures of the 1930s, and illustrate a multifarious field of industrial networks, and the overlaps of disparate areas of performances.
The story of Sita
Let us conclude this paper with the story of 'Sita Devi'. Sita Devi, aka Miss Rainey Smith, was interviewed by the 'Indian Cinematograph Committee' (ICC) during 1927-28. While her original name was Miss Rainey Smith, she adopted the screen name Sita Devi, and performed in landmark Indo-German productions namely Prem Sanyas/ The Light of Asia (1925), Shiraz (1928) and A Throw of Dice/ Prapancha Pash (1929), and in many more films.[xi] Franz Osten, of Acchut Kanya (1936) fame, directed all three films; and the Indian actor-producer Himanshu Rai, who set up the famous Bombay Talkies in 1934, executed these films.
The following is as short excerpt from Sita Devi's interview (ICC Report, Vol. 4: 894-897), which includes pointed questions pelted at her (and at actor, Patience Cooper). At that point in time, Sita Devi was working with Madan Theatres, Kolkata, which was a powerful production /distribution company until the 1930s.
Questions [by the ICC]: Miss Sita devi, how long have you been connected with this [acting]?
Sita Devi: For three years.
Q. [To Sita Devi and Patience Cooper]: Both of you like the job?
A. Yes.
Q. Both of you act on the stage?
A. No, only on the screen. [….]
Q. Do you think that Bengali [Hindu] girls are likely to take to this profession? [….]
A. Yes.
It is imperative to recall that in the early phase of Indian cinemas (especially those which were produced from Mumbai and Kolkata; and were circulated across North-West and Eastern territories), there were indeed few female actors who came from Bengali, Hindu and middle class families. At least, the big stars of the period, particularly those who were interview by the ICC, had Euro-Asian lineage. The scene was thus, pulsating with a range of skilled formers, including Baijis (courtesans/public performers) and theatre actors, who introduced to Indian screen varied modes of performance styles and bodily gestures.
Both Neepa Majumdar and Kaushik Bhoumik have written about the stars of the period, and specifically about Sulochana nee Ruby Myers, and her iconic star value.[xii] Furthermore, the subject of 'respectable' women and whether they should join films or not, i.e. the critical question of the so-called Bhadramohila and cinema, became central topic for deliberations.[xiii]
Nonetheless, during the 1930s, actor-directors like Dhirendra Nath Ganguli involved his wife Srimati Premlatika Devi (with the pseudo name Ramola Devi), while the eminent actor-director Modhu Bose along with the fabulous dancer Sadhana Bose (granddaughter of the sociopolitical reformist Keshab Chandra Sen) staged spectacular performances of Alibaba.[xiv] Therefore, the style of interrogation by the ICC, and the persistence of specific questions, becomes curiously engaging. For instance, ICC enquiries:
Q. I suppose you always work with Madans. [….]
A: No, the first picture I was in was The Light of Asia.
That was my first picture. Later on I came to Madans.
Q. You are now with Madans?
A: Yes.
Q. There were other ladies in The Light of Asia. Do you know them at all?
A. Yes.
Q. Was it also their first time?
A. Yes.
Q. Now as regards the conditions of the studio life in this province [Bengal], are the conditions suitable for people like you going in to the trade? Are you treated well by the male actors?
A. Oh, yes.
Q. They are strangers; are you treated well?
A. Yes.
Q. You don't experience any trouble or nuisance?
A. No. [….]
Q. You think the conditions are all right and the conditions are likely to attract good people to the screen. That is what we are anxious to know.
A. Oh, yes. [….]
Q. Why did you take on this [acting]?
A: It is very interesting.
The effervescent Sita Devi in A Throw of Dice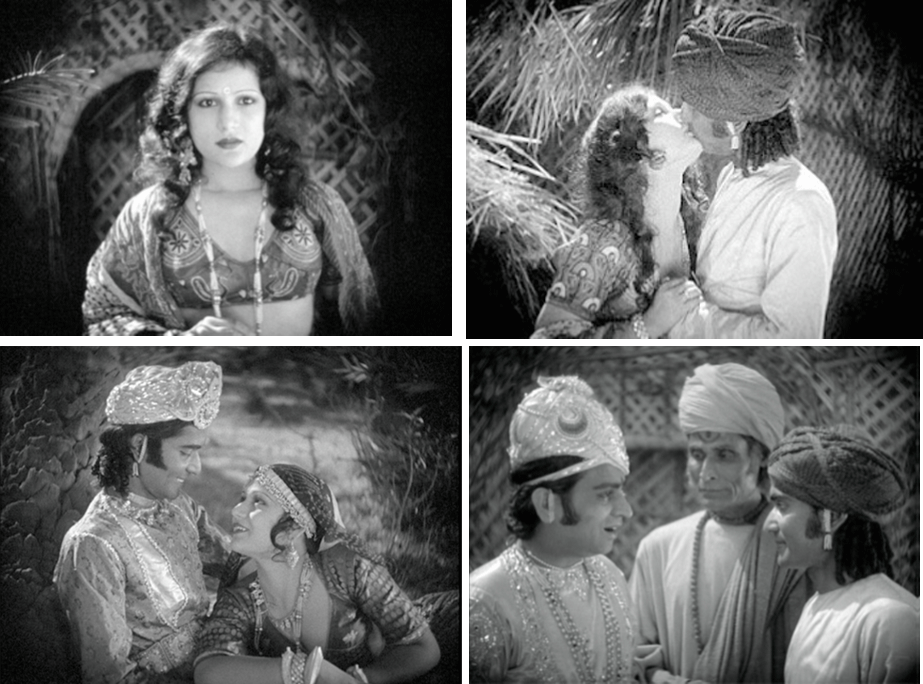 Love and violence in A Throw of Dice.
I have analysed elsewhere (2014) how this telling 'anxiousness', as well, masculine conjectures and the subject of 'respectability' framed much of the discussions of the period. However, Sita Devi's case is intriguing. Her first film, The Light of Asia, was an international production. Thus, a quick web search throws up a range of invaluable picture postcards, which label the film as an early German production, and consequently Sita Devi as an international star. Hence, her (incomplete) story throws an oblique light on the functioning of the film industry. For instance, ICC further enquired:
Q. Do you prefer Indian Companies?
A. There is no chance of going abroad or of joining any European companies [sic]. [….]
Q. How old were you when you first began to act?
A: 13. In The Light of Asia.
Q. And how did you get into it, did you answer an advertisement?
A. Yes.
Q. How were you chosen?
A. There were about 3,000 applicants. The Germans came out to produce The Light of Asia and they put in an advertisement.
Mr. Neogy [committee member) How many months did it take to produce that picture?
A. Six months.
Chairman: Can you tell us of the 3,000 applications, how many were Bengalis or Anglo-Indians?
A. I heard from the Company that there were 3,000 applicants. I did not see them.
Q. Were you given an individual interview or did you appear with the others?
A. An individual interview. The Manager saw some of them every day. In fact, Himanshu Rai (the producer of the film) in his interview to the same committee (Vol. 3, pp- 998- 1015) presents extensive information regarding the production of Indo-German films. More important, in this context, is his comment on Sita Devi.
Q. Yon were the Chief actor in The Light of Asia? In the part Buddha?
A. Yes.
Q. I suppose all the actors and actresses were Indians?
A. Yes, They were all recruited from India.
Q. One of them was Anglo-Indian?
A. Yes, The girl who took the leading part was an Anglo- Indian. She appeared as Sita Devi.
Q. That was the first time she assumed that name?
A. Yes.
Sir Haroon Jaffer [committee member]: Is she one of those we have seen?
A. Her name is Dyer. I believe. [Italics added]
Chairman: We have seen her.
Mr. Green[committee member]: That very young girl?
A. Yes.
Chairman: Who recruited the actresses?
A. I did.
Q. Are they fairly respectable people?
A. So far as I know all of them were respectable.
Besides the doggedness of the issue of 'respectability', it is apparent that Himanshu Rai, in fact, failed to remember the name of 'that very young girl' with whom he eventually made two more films (in 1928 and 29). In effect, one may propose that, Rai's forgetfulness is our historical amnesia. Indeed, there are many actors, especially from the silent era, who have elapsed into a deep oblivion; while some actors, like Nadia/ 'Hunterwali' or Rai's co-producer and actor wife Devika Rani, have been resurrected and reinvented as the shinning stars of the 1930s. In reality, only few actors from the 1920s, for ex. Sulochana (whose salary was seemingly bigger than the salary of the Governor of Mumbai) performed multiple roles in her films, and endured the 'Sound-film'.
Then again, Sita Devi, who also performed in Madans' adaptations of the iconic Bengali author Bankim Chandra Chattopadhyay's classics (for instance, in Krishnakanter Will (1926), Durgesh Nandini (1927), Kapal Kundala (1929) etc.), barely rings any bell. It is only in the recent past that the British Film Institute has restored and released DVDs of the Indo-German productions with new background scores and even vocals. Truly, as one watches A Throw of Dice one has little doubt that Sita Devi was a 'natural' and had an electrifying screen presence. Nevertheless, one may reiterate that the voice of Sita Devi is effectively lost in the many passages of cinema.
One may therefore, conclude with a note of disquiet, and speculate how would we ever know what Sita Devi found 'interesting' about acting? Or, whatever happened to Ratan Bai after she wrote those letters to New Theatres? Nevertheless, Ratan Bai's letters and Sita Devi's interviews, disturb the certitude that social history is a fixed thing waiting to be studied like a book.
More important, Ratan Bai letters – written in 1934 -, which clearly state how she saw the film in the theatres, produce a deep gash in film history by pointing out the fact that the official date of the film, that is 1935, may actually be doubted. Briefly, her letters interrupt the timeline of Indian cinemas. Indeed, the 'gender question' and a 'feminist' historiography suggest that 'historical facts' lies in the productive field of 'unreliability and partiality of lived and invested memories, murmurs, nostalgia, stories, myths and dreams'.[xv]
And that, film history, or social history for that matter, should be explored as a multi-layered 'mystery'.***
Biography
Madhuja Mukherjee teaches Film Studies at Jadavpur University, Kolkata. She has done critical study of the Indian film industry, soundscapes, genre, gender and urban cultures. Mukherjee is the author of 'New Theatres Ltd., The Emblem of Art, The Picture of Success' (2009); she edited 'Aural Films, Oral Cultures, Essays on Cinemafrom the Early Sound Era' (2012) and 'Voices and Verses of the Talking Stars, Readings in Gender Studies' (forthcoming). Mukherjee's first feature-film CARNIVAL (2012) has been screened at international festivals, and QISSA (2013 )written by her (with the director) received several international awards. Mukherjee created the graphic-adaption of Kangal Malsat (2013).
---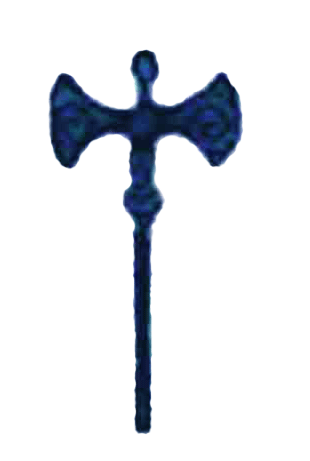 labrys, études féministes/ estudos feministas
julho/dezembro 2015 - juillet/décembre 2015